Inga Dybvad was born in 1926 and died in 2007
Inga received her education as a seamstress in Viborg.
Geen sewed and designed all her clothes, made hats, bags and jewelry. Inga was well-known in Aalborg's urban environment and in activity centers, where she worked in silver and horns and legs, in addition to textiles, knitwear and felting.
Inga was from the beginning of the Viking group Lindholm Hoge, and when she was good at finding out the old crafts, she was a treasured Viking who liked to learn the old techniques from the members.
When the Viking group's big project Bayeux tapestry was started in the year 2000, she and Birgit Højberg went out to buy fabric and yarn and the sewing started on January 4, 2000.
The Viking market has always been the event of the year for Inga. Here, together with the other members of the Viking group, she was able to meet Vikings from all parts of the Nordic region and exchange experiences with the old crafts. Although she was weakened by illness in 2007, she insisted on joining the Viking market – both days in the Bayeux tent.
Inga died on July 18, 2007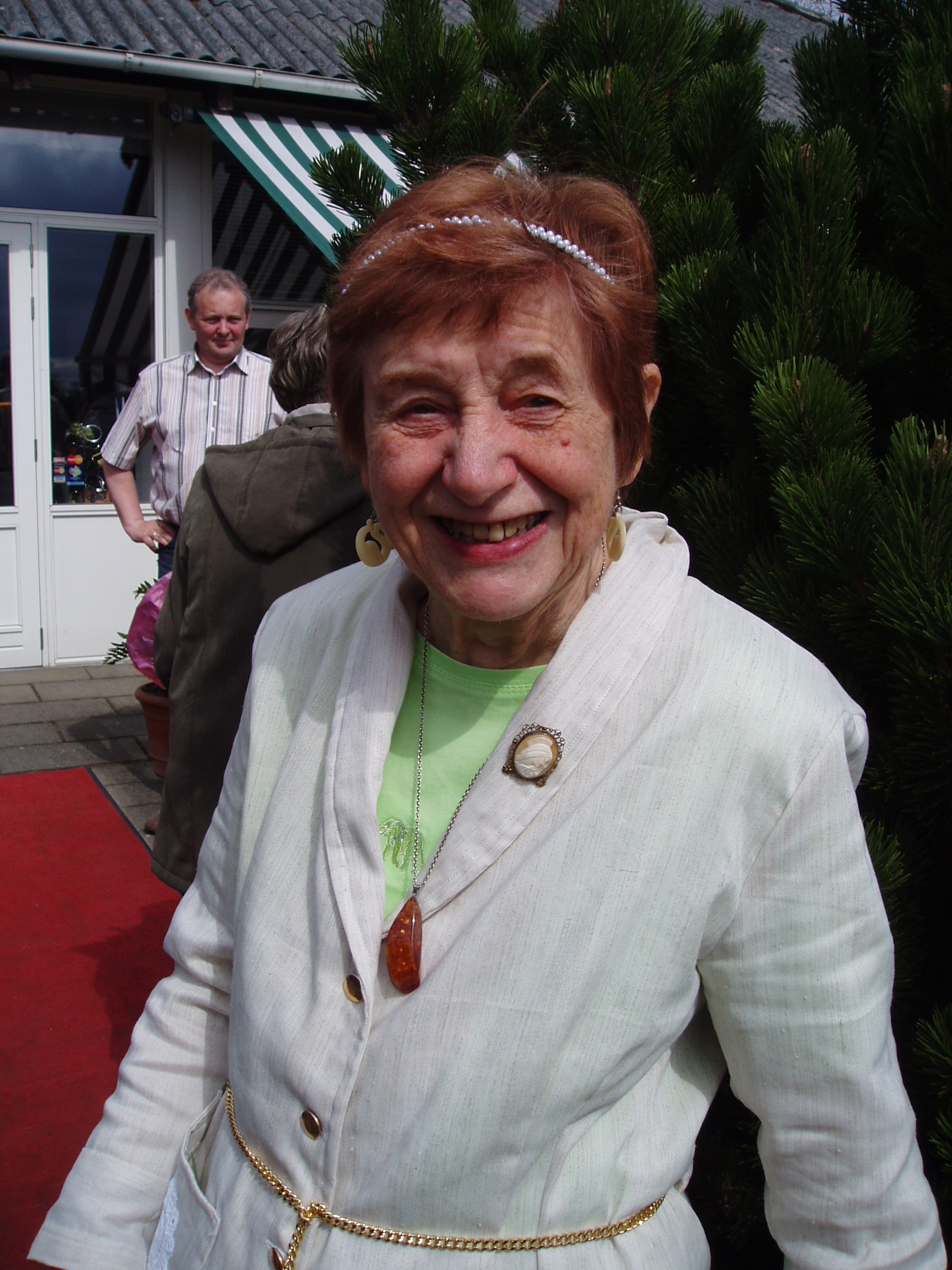 www. bayeuxtapetet.dk – The Bayeuxgroup – Copyright 2012 ©